Yoga Classes with Michelle
Health & Wellbeing
I have been practicing yoga for over 25 years. I welcome people of all abilities from beginners to advanced students to my classes.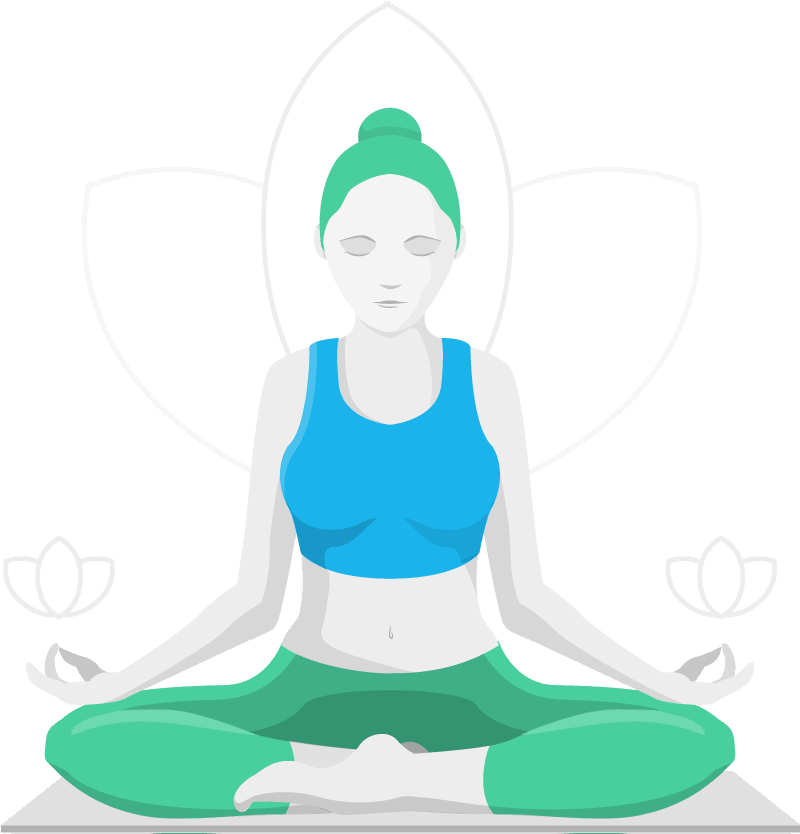 COVID-19 Coronavirus
In line with current government social distancing guidelines, I am starting to introduce face to face yoga classes, please see the updated class time table. 
All Face to Face classes will be social distanced for the foreseeable future.
I am currently running several Zoom Yoga Classes online for all of my regular class attendees to join, if you are unable to access Zoom you can join the private Facebook Group Yoga with Michelle where you can access pre-recorded videos, please email me to ask for the link.
If you are a regular attender you will receive an email inviting you to join a Zoom class either daily or a few days before the class. Please add my email address to your safe senders list to avoid my emails going into spam. 
For insurance purposes a health questionnaire should be completed and returned before joining your first Zoom or Face to Face class.
"When the breath wanders the mind also is unsteady. But when the breath is calmed the mind too will be still, and the yogi achieves long life. Therefore, one should learn to control the breath."
I have been practicing yoga for over 25 years. There are many different styles of yoga, my own preference is Hatha Yoga and this is the style I teach.
I qualified with a 500 hour British Wheel of Yoga (BWYQ) Level 4 Yoga Teacher Training Diploma in March 2016.
I have trained to teach children with Autism and have also completed diplomas in Meditation and Mindfulness. 
I have recently completed The BWY Chair Yoga Module which enables me to teach students with life limiting disabilities including MS and Parkinson's disease. Age is no boundary as I welcome beginners through to advanced students to my classes.
At present I teach 6 classes a week on Zoom with students that have a varying range of age and yoga experience.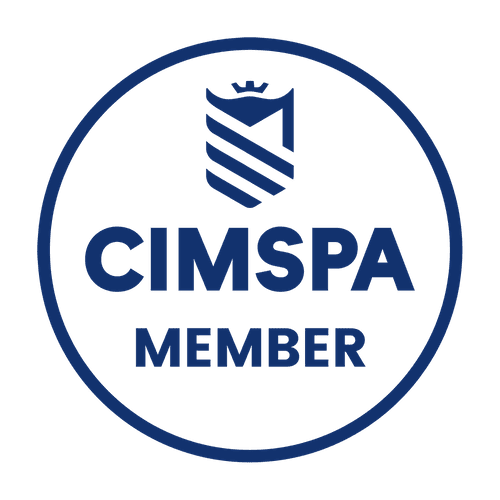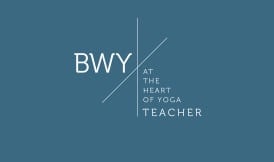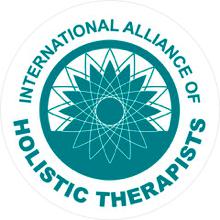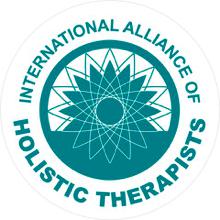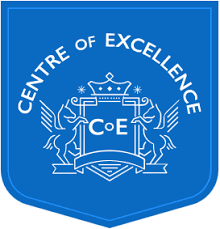 Strength Building
It can help improve some physical conditions and improve posture through correct practising of asana (postures).

Beauty of Body
It can increase mobility, flexibility, improve muscle tone and strength, improve balance and keep joints healthy.

Re-Engergize
It lets the relaxation response begin, which aids the whole body in healing and rejuvenation.

Stress Relief
It can help you with stress and anxiety through the combination of breathing practices (pranayama) and meditation.

Mind & Soul
It can bring more focus to your daily life through mindfulness and meditation.

Relax & Refresh
It can help with breathing problems and increase lung capacity through correct practise of pranayama (breathing exercises).
Hatha Yoga is an ancient philosophy or discipline which originated in India in the 15th century. The Hatha Yoga Pradipika lists 35 yoga poses and from this original list yoga has evolved to how we know it today.
There are many varieties of Yoga that have become very popular in the modern world, Ashtanga, Iyengar, Sivananda to name a few. Hatha Yoga is particularly popular with total beginners to yoga.
The word Hatha can be translated into two parts 'HA' represents the Sun and 'THA' the Moon. 'HA' represents the right side of the body and 'THA' the left. An easier explanation is YIN and YANG, Light and Dark.
The word YOGA means union or to join and during yoga practice we join mind, body and breath.
Hatha yoga is about finding balance. Through working with the physical body, releasing tensions and traumas stored in the body, you create space in yourself and, through that space and balance, you create the opportunity for spiritual growth. 
Hatha Yoga is a slow-paced class, consisting of asanas (postures or poses). It does not have the flow that you may might find in some of the more energetic classes but it's a great place to start if you are new to yoga want to advance or deepen your practice.
The practice of Hatha Yoga historically, was used to prepare the body for extreme and prolonged meditation so it is designed to release tension and stress in the mind and body.
Improving your life and lifestyle
Lower stress and anxiety
Improve some physical conditions such as lower back pain
Improve sleep habits
Increase mobility, flexibility muscle tone, strength and balance

Help with breathing problems and increase lung capacity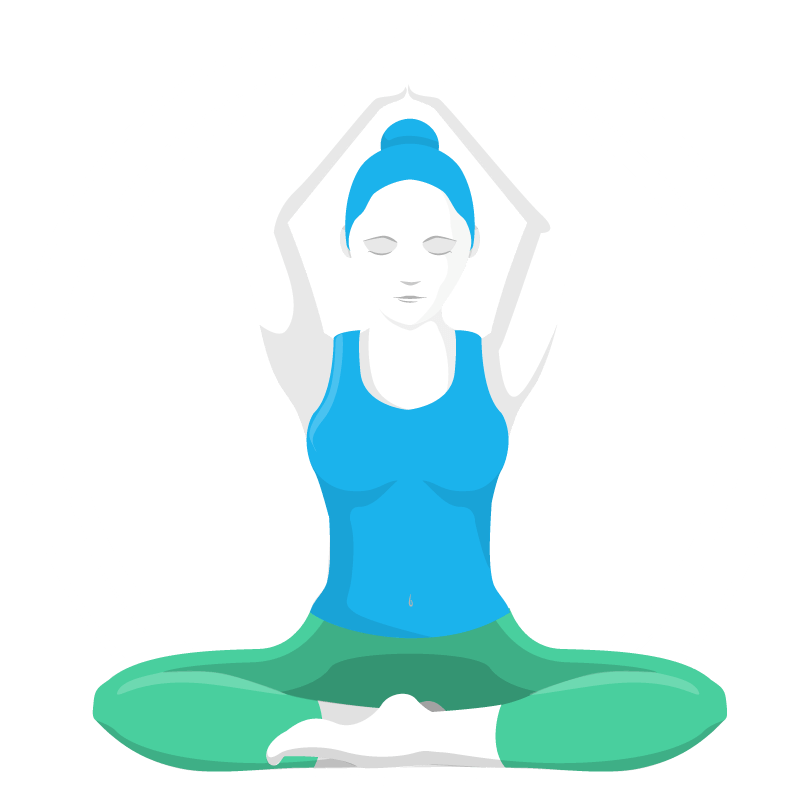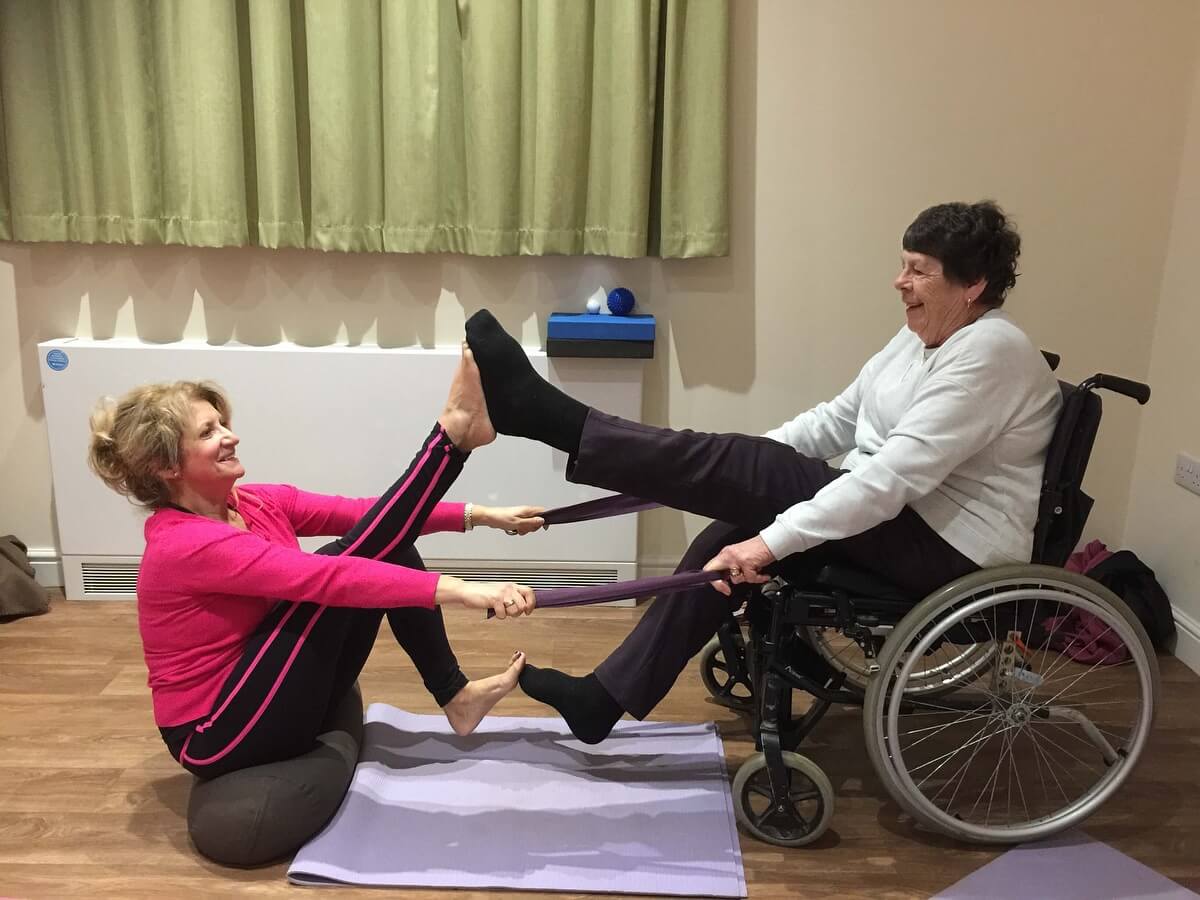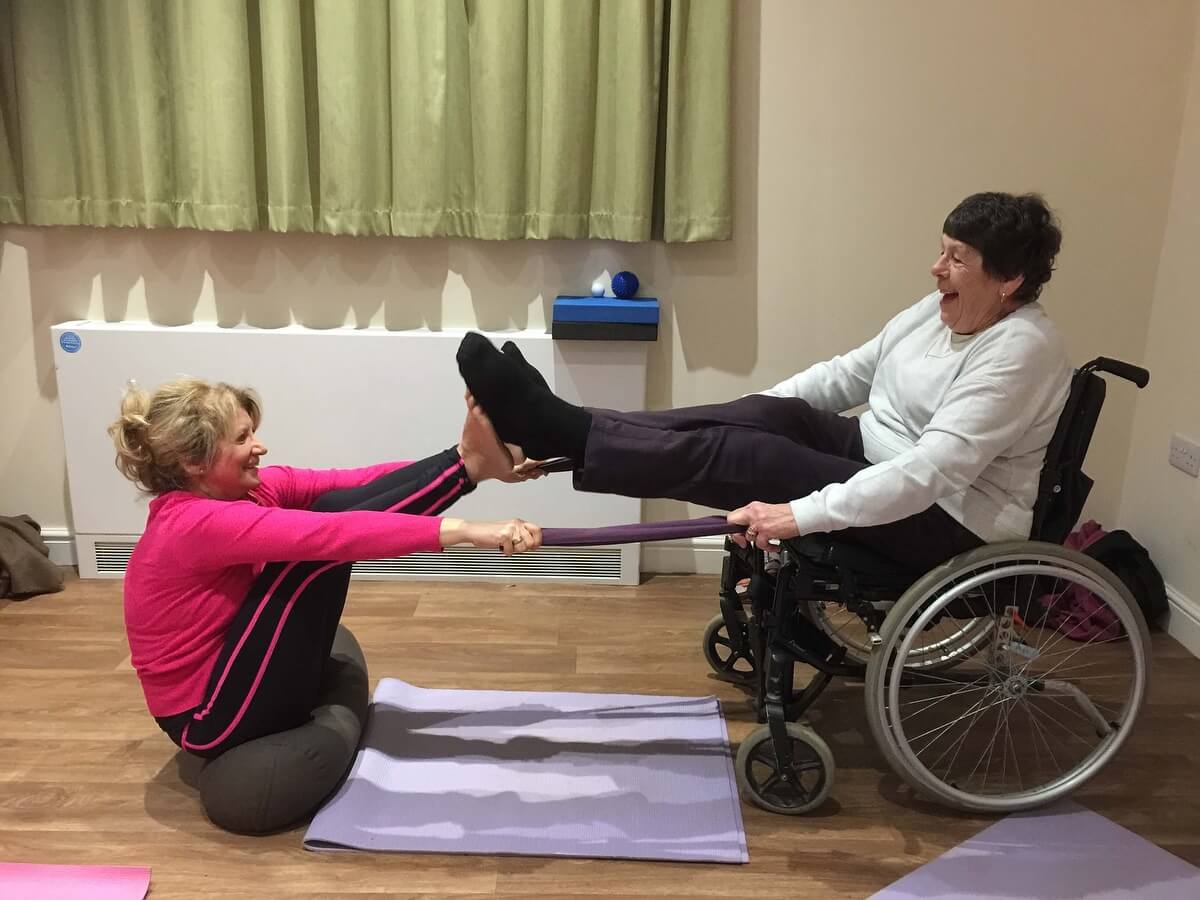 Having thought about taking up Yoga in the past, I just wish I'd done it years ago and am absolutely delighted Michelle is now holding classes in our village hall. Michelle is a total star and everyone who attends the classes has nothing but good to say about her. I also encouraged a wheelchair-bound neighbour to try it and whilst she was initially reluctant to 'give it a go', she is delighted to be part of our class and is gaining much more mobility. She is an inspiration to the whole class, as is Michelle, and I really can't say enough good about them both.. I feel so much fitter, with improved mobility and general good health and fitness. I would urge anyone to at least try one of Michelle's classes as I feel confident it will be beneficial to you.
I have been attending michelle's classes for a year and they are fun, friendly and suit all abillities! The balance of stretch, strength excercises and relaxation are perfect and make for a truly enjoyable class and i would reccomend it to all!
Excellent class with expert tuition f or starters such as me. A very patient approach to pupils.Also encouraging at all times. Just sorry I had to stop due to other medical issues which had arisen so not possible to carry on with her excellent tuition and guidance.
An excellent class with great instruction and demonstrations by Michelle. Definitely suits all abilities within the 90 minutes and wonderful relaxation technique at the end. Just right after a stressful day at work!
A really good class with a mixture of difficulty so it is accessible to every level. A light touch of adjustment helps greatly in improving postures. Pay per session is a very useful for those who are shift workers or can't make every week due to commitments. Highly recommended.
I absolutely love the class and I've done it for almost a year and they are just amazing!!
Brilliant for beginners and the more advanced alike. With expert tuition from Michelle, students are able to progress at their own pace in these relaxed and friendly Hatha Yoga classes, strengthening the body and calming the mind – Try it!
Yoga on a Friday evening with Michelle is a good way to stretch and relax at the end of a busy week. The class is a lovely mix of exercise, relaxation and meditation and Michelle is a great teacher. We can ask for help and discuss postures as we go which helps to understand what works for each person. There is no pressure and we are able to feel comfortable to do the postures as far as they feel right for us.
1 – 1 Classes by Appointment only on ZOOM
Classes will continue on Zoom until April 2021.
A re-evaluation will take place in April 2021, all students will be contacted by email.
All students joining yoga classes on Zoom must complete the pre-class questionnaire, please send questionnaire request to [email protected] 
A minimal donation is required to access the ZOOM classes. 
Classes offered at a reduced rate for anyone on a low income. 
*NB* All ZOOM students must be able to practice at home in a safe area and have their own yoga equipment. Students attending Face to Face classes must bring their own equipment.


Tuesday
10am – Zoom
7pm – Zoom



Things to remember when attending your first yoga class
Yoga is a non-competitive exercise.
During class you work to your own level/ability in a non-judgemental and compassionate way.
Please arrive 5 minutes before start of class as this will enable you to find a suitable space to set up your mat and accessories.
Please return medical questionnaire before class.
Payment and registration is made before the start of class.
Eat a light meal 2-3 hours before attendance.
Bring your own yoga mat, strap, block and a blanket – ( mats and accessories are available if required).
Wear suitable clothing, (light, non-restricting and comfortable).
Bring a bottle of water as yoga can make you thirsty.
Yoga is usually done barefoot, if you have any foot problems please bring suitable socks (non – slip).
Mobile phones should be turned off or on silent.
If you arrive more than 5 minutes after the class starts you may be refused entry.
*During the class I may refer to postures by their Sanskrit name I will repeat in plain English. If at any time I am not understood please feel free to ask *
"Yoga teaches us to cure what need not be endured and endure what cannot be cured."
Come to a class
Please get in touch using the form.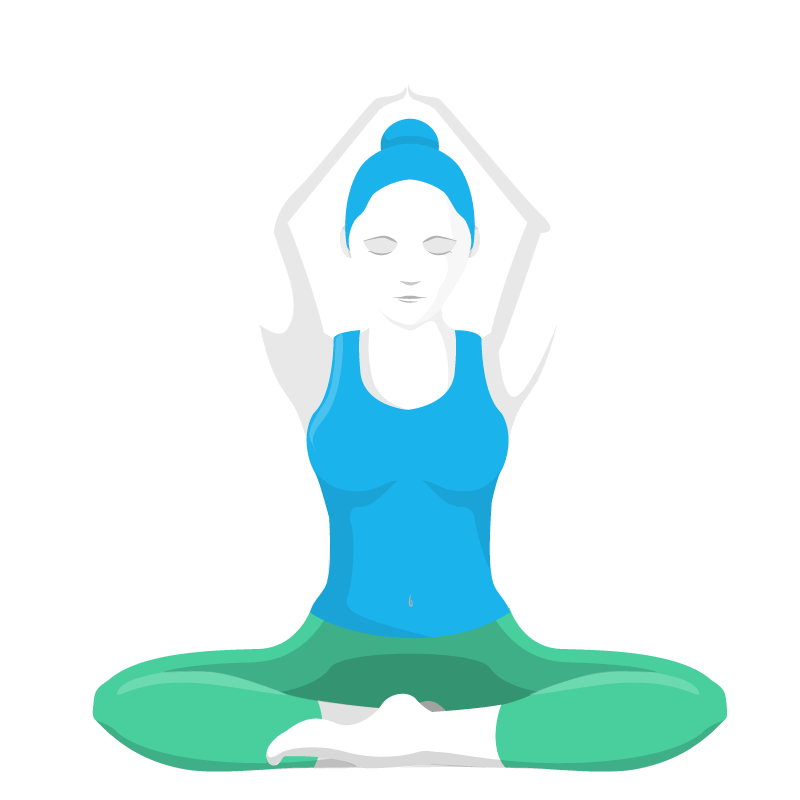 Privacy Policy
Privacy Policy – Yoga Classes with Michelle 
Any personal information held electronically is encrypted with a secure password.   
Paper health questionnaires are stored in a secure place. 
Yoga classes with Michelle does not use or share your personal information with any third party organisations. 
Information held that relates to any health conditions, contact details and any other contact details are stored in a secure place. Your information is collected for professional reasons as follows: 
Modifications maybe be necessary in class due to certain health conditions.
In case of a medical emergency.
Send notifications of class timetable changes.
Health questionnaires for students that have not attended yoga classes for three years or more will be destroyed. 
Students can request copies of their details or have them removed or destroyed at any time.